Zurmo Cloud Hosting
The best automated Zurmo installer with the power of the cloud
Zurmo hosting with cloud technology!
Let us be your Zurmo cloud technology partner. What is Zurmo?
Zurmo is an Open Source Customer Relationship Management (CRM) application that is mobile, social, and gamified. We use a test-driven methodology for building every part of the application. This means you can create and maintain a custom-built CRM system with the assurance that future updates are not going to break your installation.

Yes, we know there are a lot of CRM applications out there. Why another CRM application? Through our many years in the CRM industry, we still see companies struggling to implement a CRM application. Our goal with Zurmo is to provide an easy-to-use, easy-to-customize CRM application that can be adapted to any business use case. We have taken special care to think through many different use cases and have designed a system that we believe provides a high degree of flexibility, covering a wide variety of use cases out of the box.

We don't have a million features. We can never beat out existing players in a feature war. But considering companies wind up only using a handful of features, we don't think it really matters. What we have so far is the beginning of a high-quality sales force automation tool. Stay tuned as we continue to make improvements.

Features:
Contact Management
Meetings, Tasks, Notes, and Attachments all in one place
Sales Force Automation
CRM Gamification rewards end users
Report on virtually any set of records
Create custom Workflows with drag and drop wizard
User Roles
Custom fields, layouts and labels
Restful API
Mobile/Tablet Ready
The Cloud Balance Deployment Advantage.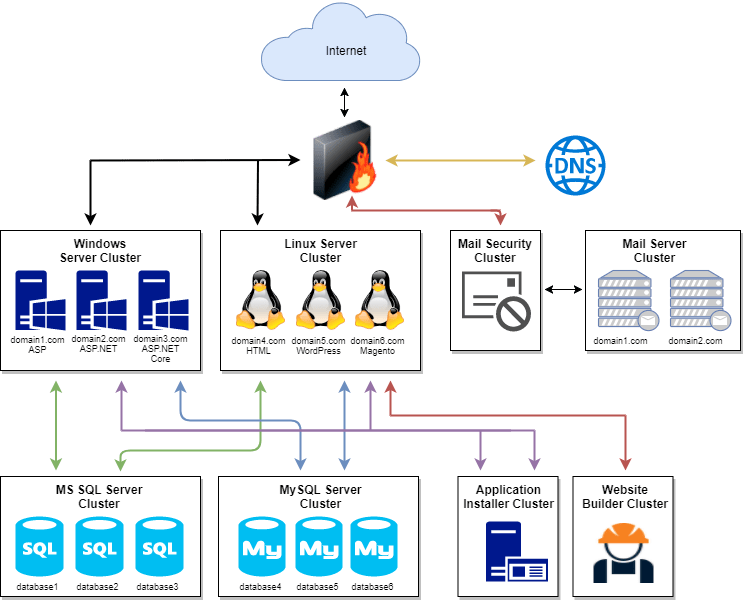 What is Cloud Balance Deployment?

Cloud Balance deployment places your web sites, e-mail, and databases on different servers within our cloud web hosting cluster. This is done behind the scenes using our simple cloud management interface. Maximizing account uptime by not provisioning your services/websites on a single server. Cloud balance deployment eliminates the single point of failure model of traditional web hosting. If you have any questions, please contact our sales department. We will be happy to answer any questions you may have.
How does cloud web hosting work?

Shared web hosting places your account services (mail, web, database, and DNS) on one server. Sectorlink's Cloud Web Hosting round robins your services within our cloud server cluster. With shared web hosting, any type of server interruption could cause your mail, web, database, and DNS to be down, leaving yourself or organization out of business. With Sectorlink's Cloud Web Hosting, this single point of failure is eliminated.
Website Isolation

With traditional web hosting, all of your sites reside in the same space provided to you. Not only in the same space but on the same server. What does this mean? If one website has a security issue, it has the potential to affect all of your websites. All of your sites within the cloud (including subdomains) are isolated from one another, keeping other sites safe and sound.


Have any questions?
Let one of our in house associates help you choose the right plan to fit your needs.

Chat Live! Get in touch