The Bug Genie Cloud Hosting
The best automated The Bug Genie installer with the power of the cloud
The Bug Genie hosting with cloud technology!
Let us be your The Bug Genie cloud technology partner. What is The Bug Genie?
Issue tracking and project management never looked this good. Designed to be beautiful, powerful and friendly - The Bug Genie is an absolute treat - and it's all yours.

Features:
Project management
Issue tracking
Intelligent wiki
Source code management
Interactive project planning
Custom workflows with visualization
Fine-grained permissions for users, groups, teams and clients
Powerful command line tools
Integratable with commonly used version control systems such as Git, Mercurial, Perforce and SVN
RSS support
Incoming and outgoing email support
The Cloud Balance Deployment Advantage.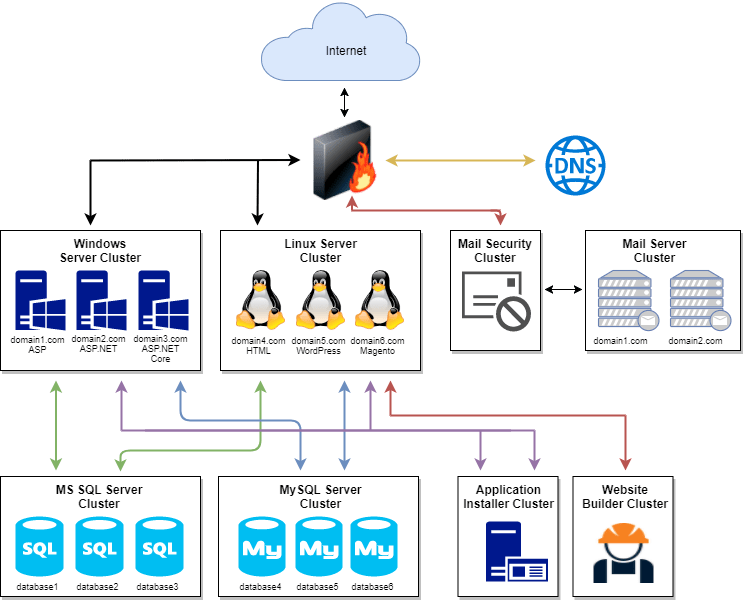 What is Cloud Balance Deployment?

Cloud Balance deployment places your web sites, e-mail, and databases on different servers within our cloud web hosting cluster. This is done behind the scenes using our simple cloud management interface. Maximizing account uptime by not provisioning your services/websites on a single server. Cloud balance deployment eliminates the single point of failure model of traditional web hosting. If you have any questions, please contact our sales department. We will be happy to answer any questions you may have.
How does cloud web hosting work?

Shared web hosting places your account services (mail, web, database, and DNS) on one server. Sectorlink's Cloud Web Hosting round robins your services within our cloud server cluster. With shared web hosting, any type of server interruption could cause your mail, web, database, and DNS to be down, leaving yourself or organization out of business. With Sectorlink's Cloud Web Hosting, this single point of failure is eliminated.
Website Isolation

With traditional web hosting, all of your sites reside in the same space provided to you. Not only in the same space but on the same server. What does this mean? If one website has a security issue, it has the potential to affect all of your websites. All of your sites within the cloud (including subdomains) are isolated from one another, keeping other sites safe and sound.


Have any questions?
Let one of our in house associates help you choose the right plan to fit your needs.

Chat Live! Get in touch