Programmatic Display
Be visible to the customers that matter most!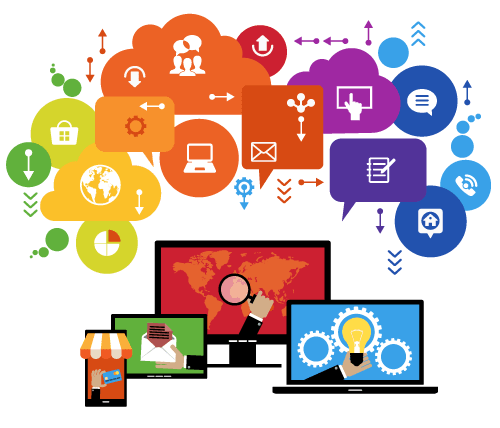 We begin with a common sense approach, that takes advantage of past experience and applies awesome technology. We believe that targeting high-intent audiences should be the first step to any display campaign. Programmatic display pinpoints the most valuable impressions that align with your products or services. Our programmatic team analyzes thousands of data signals then buys display inventory across desktop, mobile and tablet devices. We access thousands of publishers and our Demand Side Platform (DSP) connects with the major Supply Side Platforms (SSPs) for scale and efficiency.
We make every impression count, with the goal to simplify the digital display ecosystem through transparency and education. There are thousands of websites and data providers to consider. Let's partner to make smarter decisions, drive performance and gain insights.
Programmatic Targeting Capabilities
Behavioral Targeting
Audiences are identified through a number of online and offline data signals. Behavioral targeting analyzes data based on website visits, search queries, browsing habits, social media signals, specific content that is consumed and hundreds of other factors. When applied correctly, behavioral targeting zeros in on users with a higher affinity to engage with your products and services.
Demographic & Geographic
Target an audience by age, gender and income. Our technology analyzes hundreds of data points and online signals by the second. In addition to the 100+ of demographic profiles we are able to pinpoint customers where they live by country, state, city, DMA, or ZIP.
Categorical Targeting
Categorical targeting is a close cousin to content targeting. With categorical we aggregate and classify thousands of similar websites and organize them for efficiency. Desktop, mobile or video ads are delivered on publisher websites that are relevant to specific industry and customers interests. Some examples are health, travel, automotive, business and financial.
Content Targeting
Our technology scans millions of articles across thousands of publishers in real time. Accuracy and scale is vital. Content targeting offers one of the best digital environments for display advertising because your message is next to an article that aligns with your specific message.
Website Re-Targeting
Continue to engage customers that have visited your site through paid, owned and earned media. Website re-targeting allows your brand and message to remain top of mind with customers after they leave your site and consume other digital content.
Search Re-Targeting
Target audiences based on specific keyword search queries they are entering on search engines such as Google, Yahoo & Bing.
Ready to start something awesome
If you are looking for an integrated marketing strategy, a stand-alone digital solution, or you're an online guru in need of extra support, Sectorlink has the digital experience that can be trusted.

Get in touch