Email Hosting
Business Email Hosting That's Scalable and Secure
Smarter 365 Business Mail
The Affordable Exchange Alternative
Use Your Own Domain Name
50 GB Storage
Complete Microsoft Outlook Desktop Integration
Exchange Support for Mobile Devices
Secure IMAP
Secure POP3
Secure SMTP
Secure Web Mail
$4 /mo per user

Available Discounts
10% Off for 12 Months - 20% Off For 24 Months - 30% Off For 36 Months

Order Now

Additional E-Mail Addresses : $4/mo per user
Additional Storage : $5/mo per 15GB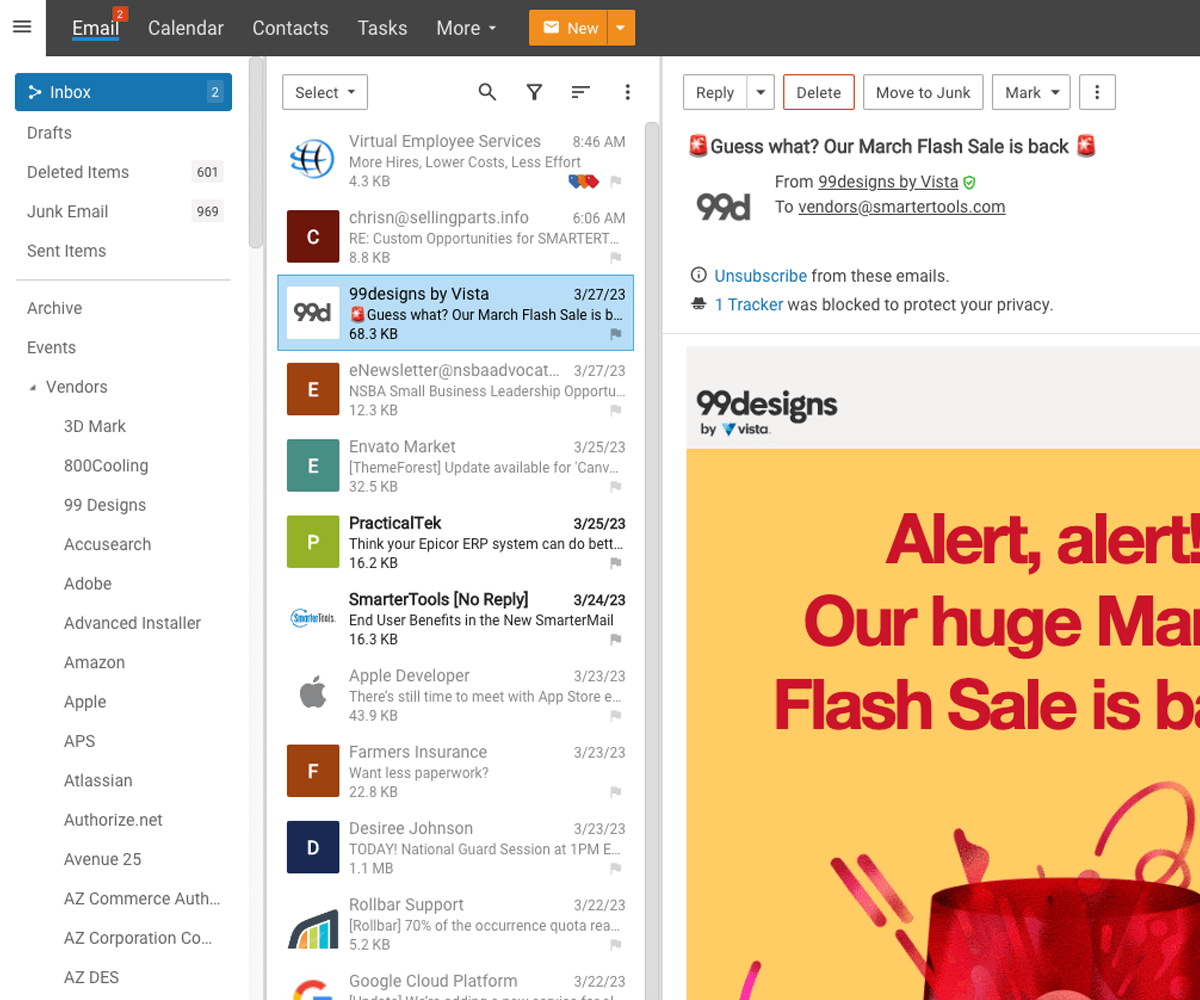 Business Email Features
Email hosting for domain names
Calendars
Users have access to powerful calendaring features that make it easy to stay connected with both business and personal calendars, either in their favorite desktop or mobile client or in the webmail interface.
Contacts / Address Books
If you use a Global Address List or your own contacts, being able to keep detailed information about each person a you communicate with is imperative. Contact lists can even be shared with others in an organization and synced to mobile and desktop apps as needed.
Group Chat
Smarter 365 Business Mail includes a robust XMPP/Jabber server that supports voice, video, and text chat. Therefore, it's the ideal solution for chatting with individuals or small groups and can be started right from the webmail client or using your preferred instant message app - on desktop or mobile. Even better, since group chat is confined to your organization, your chats are private and secured from the outside world.
Team Workspaces
Team Workspaces offers audio and/or video conferencing for up to 9 individuals, with no limit to the number of people who can attend and participate in a Team Workspace via text chat. Whether organizational meetings or meetings with offsite employees, contractors, or others, Team Workspaces can easily replace third-party conferencing solutions such as GoToMeeting, Zoom and WebEx.
Tasks
A robust task system designed to help users keep track of the things they need to do. From shopping lists to long-term tasks, users can create lists of items, set due dates, update status and completion percentage, and even prioritize tasks. And, as there are times when an email exchange leads to a task needing to be done, email messages can be the starting point for, or linked to, tasks so that all communication surrounding the task is kept organized.
Notes
Provides users with the electronic equivalent of paper sticky notes. Use notes to jot down questions, ideas, reminders or anything else you would write on note paper. This feature is especially convenient when used to save bits of information you may need later, such as directions or text you want to reuse in other items or documents.
Webmail Client
Access your email using any browser you want. Webmail was developed to work with all desktop browsers, as well as all mobile browsers, and is as powerful as any email client on the market. So while you CAN use a desktop or mobile client, you don't HAVE to use a client. In addition, our webmail client is fast, reliable, and immensely secure, making it the ideal solution for both casual and power users.
Collaboration
Sharing resources with others within your organization is crucial. Whether sharing calendars, contacts, tasks, notes, and email folders, to event and conference room scheduling, having a true team collaboration server leads to a more effective, and efficient, business. In addition, with support for industry-standard syncing protocols, these items can be shared from any email, contact, or calendar app on desktop or mobile.
The Best Small Business Email Hosting
Taking Email hosting to a new level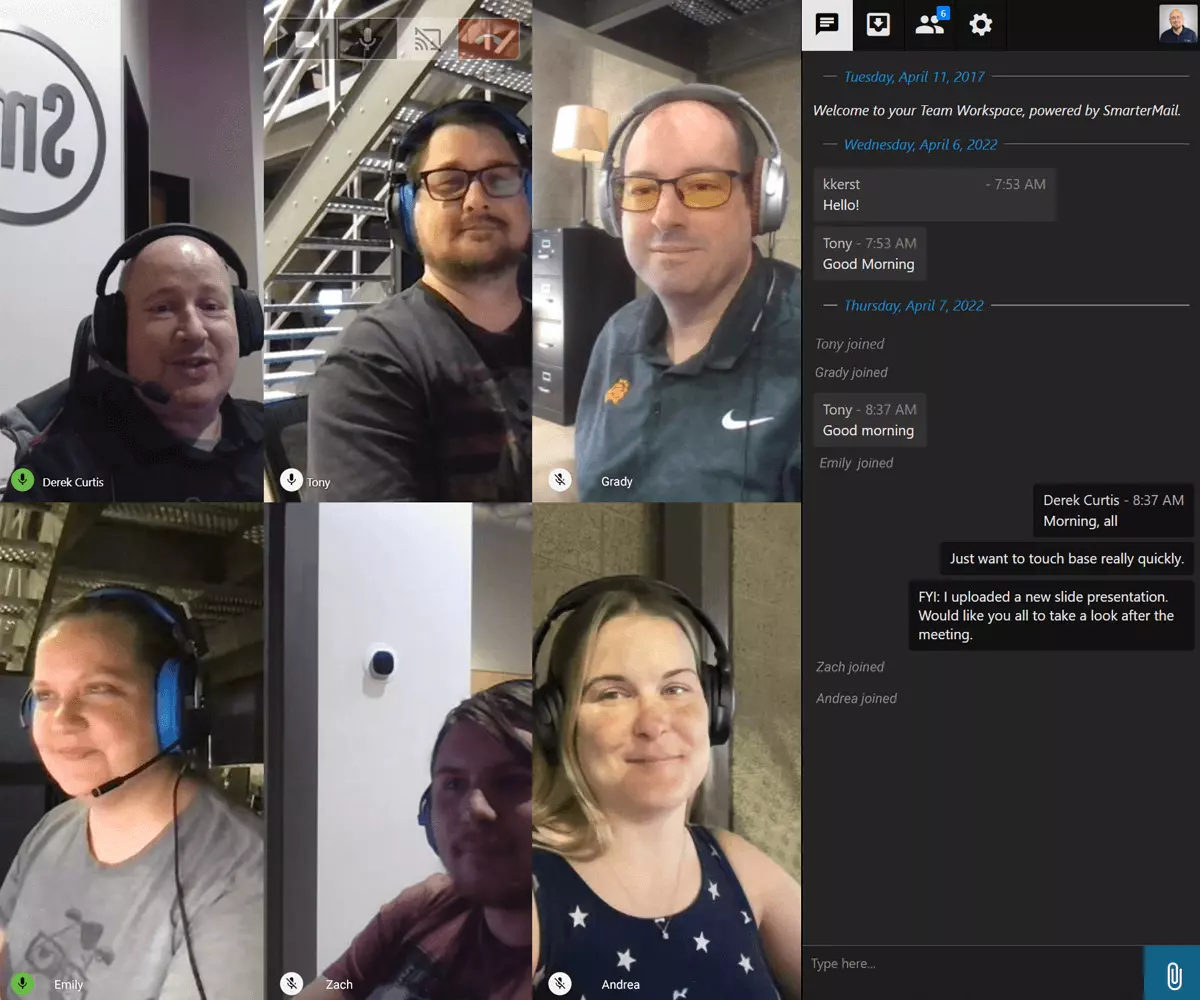 Audio and Video Conferencing
A Team Workspace audio/video conference can accommodate up to 9 on screen participants, but there's no limit to the number of people who can participate in a Workspace's text chat. In addition, participants can log in from anywhere: they do NOT have to be part of your organization. Each on screen user has full control over their own audio and video stream, meaning that they can disable their own audio or video if someone walks into their office, etc. Participants can be pinned so their screens are more prominent to others, and unpinned, such as when a presenter is finished.
Screen Sharing
Users and organizers can share their entire screens, share specific applications, or even share individual browser tabs. From training sessions to document collaboration, Screen Sharing expands Team Workspaces, allowing groups to be even more connected and productive, and enhances a team's ability to communicate and work together.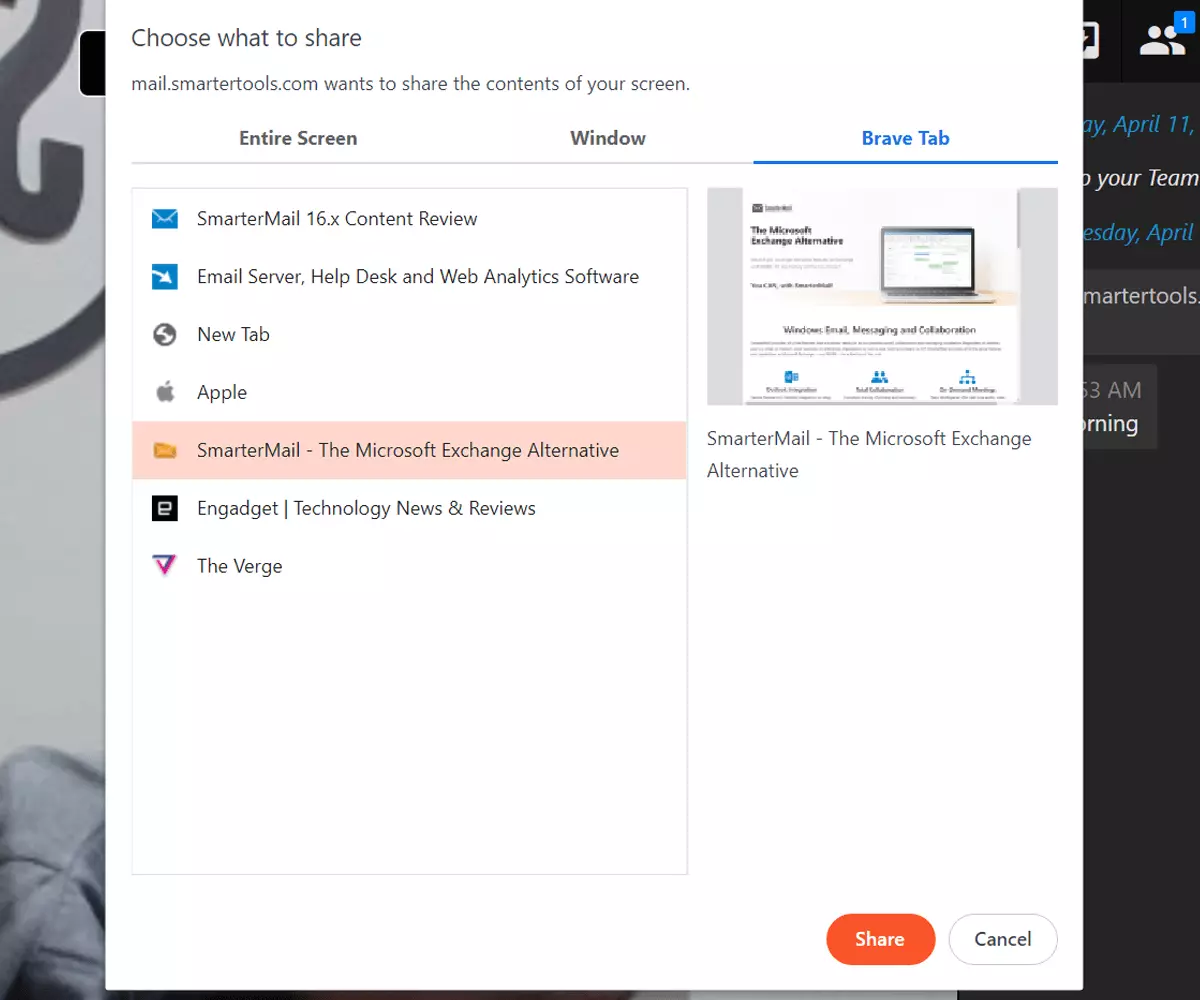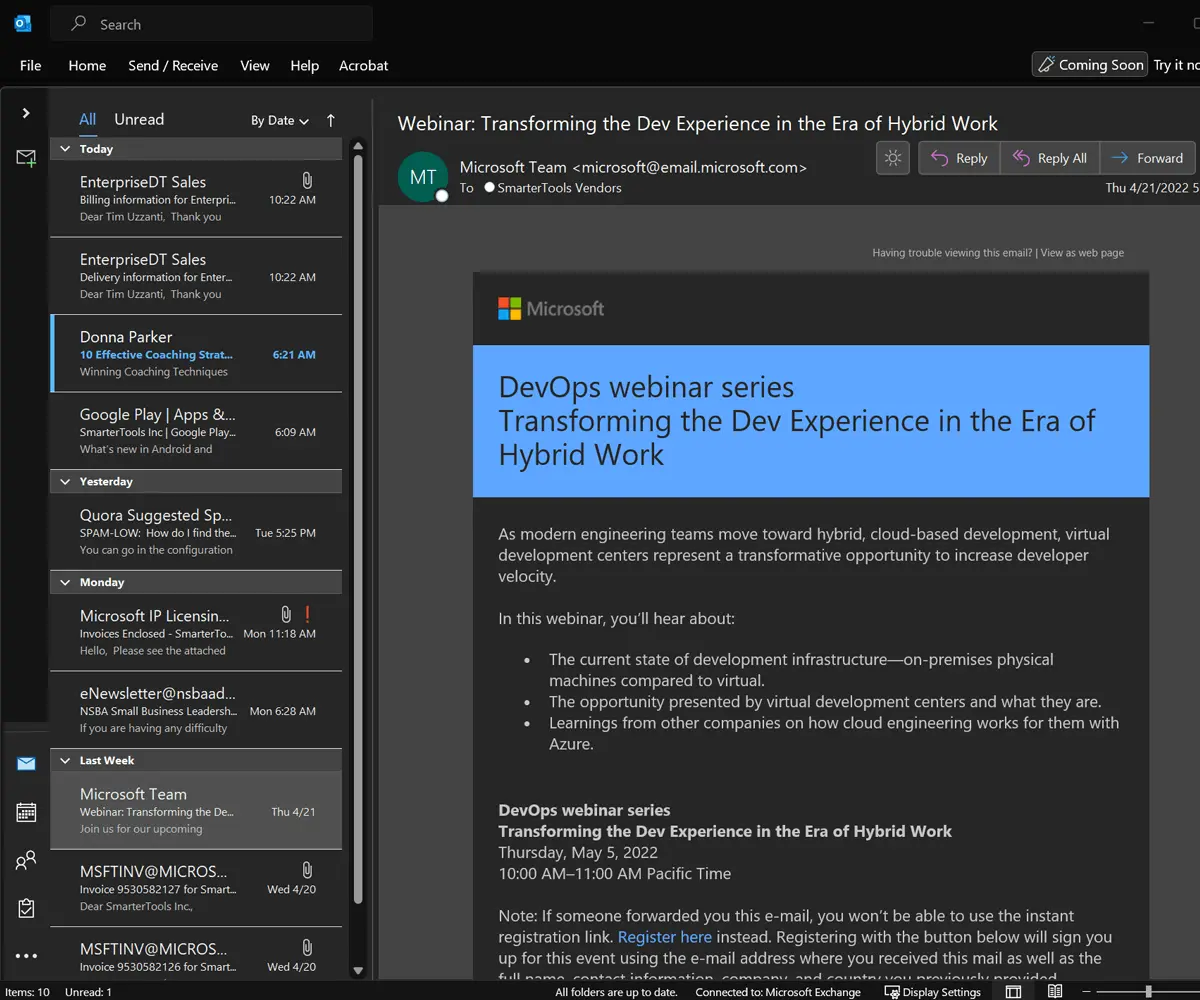 Mobile and Desktop Support
In addition to having the best webmail client on the market, for those who prefer using email clients, calendaring apps and scheduling services, seamlessly integrates with whatever you want to use.
With support for all major email protocols, including IMAP, EAS, EWS, WebDav and MAPI, your choice of client is practically limitless. That means whether you use Outlook on your Windows desktop, on MacOS, or on your mobile device, just works. All other email clients are supported as well, including Apple Mail, Windows Mail, eM Client, Thunderbird, Gmail, Samsung Mail and more!
Share Contacts, Calendars, etc.
A powerful team collaboration email service designed to help businesses connect with customers, employees, and partners using today's most popular desktop and mobile email clients.
Increase productivity with the enterprise-level collaboration features that most people associate with more expensive mail servers like Microsoft Exchange, features such as shared email folders, and shared contacts, calendars, tasks, and notes.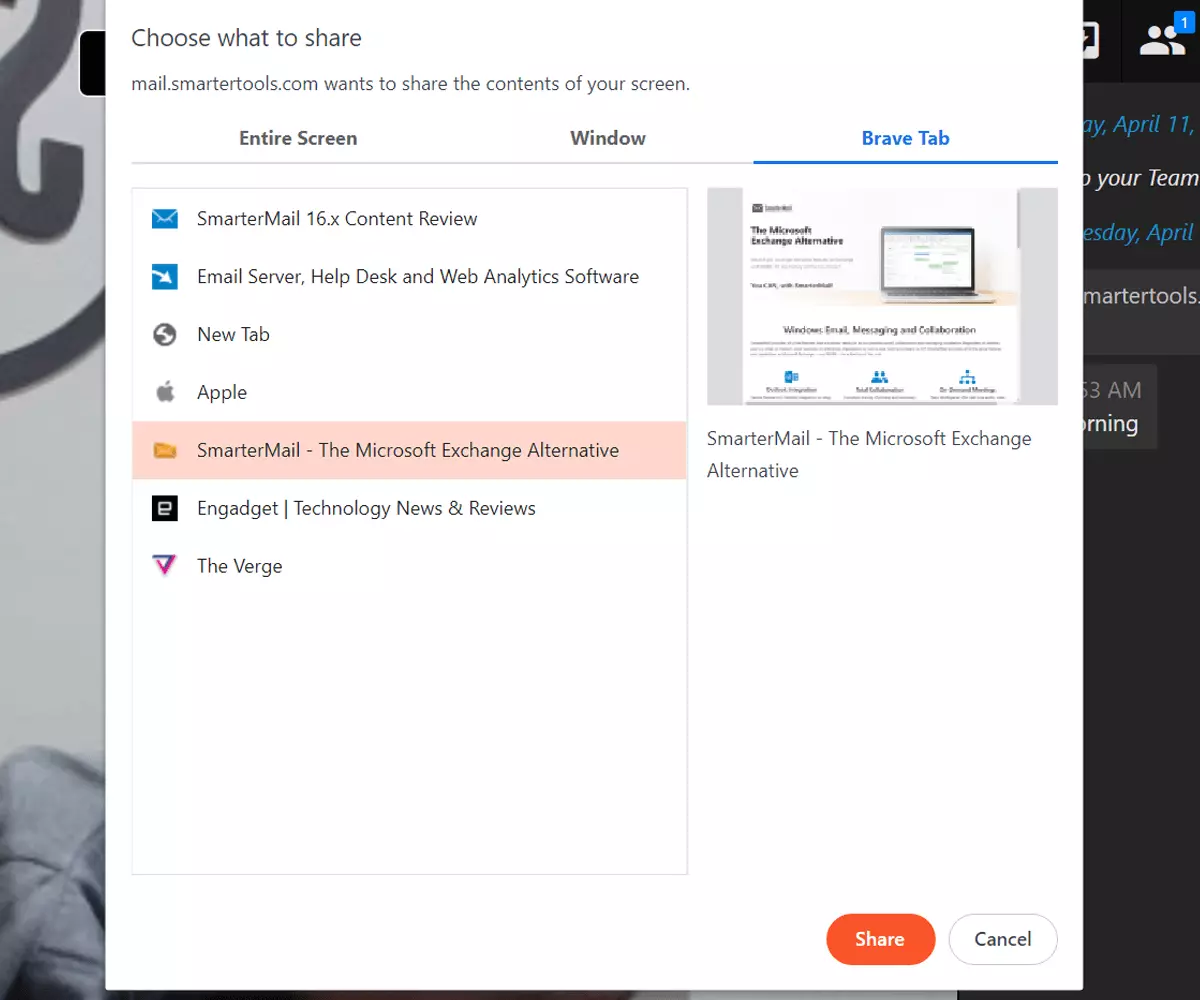 Looking for Web Hosting?
Check out Sectorlink's Cloud Web hosting. Cloud web hosting allows you to host websites on both Windows and Linux servers. Take advantage of both web platforms with a single account. Deploy your websites, mail, databases on multiple hosting servers with an easy to use control panel.

View Cloud Web Hosting Plans. Starting at $4.97.
The best email for business. Do you have any questions
Let one of our team members help you choose the right plan to fit your needs. We are available 24 hours a day 7 days a week. Including holidays!

Live Chat Contact Us