TinyWebGallery Cloud Hosting
The best automated TinyWebGallery installer with the power of the cloud
TinyWebGallery hosting with cloud technology!
Let us be your TinyWebGallery cloud technology partner. What is TinyWebGallery?
TinyWebGallery is a free php photo album/gallery that is very easy to install, extremely user friendly, does not need a database (uses xml files) but still has all the features you should expect and much more.

Besides the features you find in most other galleries TWG has:
AJAX + Flash navigation with sliding image thumbnails
XML based - no database needed
TWG Admin to upload/manage images, manage
Users, Color Manager
Keyboard navigation (arrow keys)
3 different slideshow types
Protected galleries
Text and image watermarks
Full video support
TWG Flash uploader
Frontend in 31, backend in 5 languages!
Fullscreen mode
Remote picture support
All features can be enabled/disabled/configured
And a lot of things that makes this photo gallery unique.
TinyWebGallery can be configured very fast for a professional gallery like a model agency but also for the pictures from the last ski holiday! Just check out the demos and the list of all functions on our website. Maybe TinyWebGallery is the image gallery you where looking for so long!
The Cloud Balance Deployment Advantage.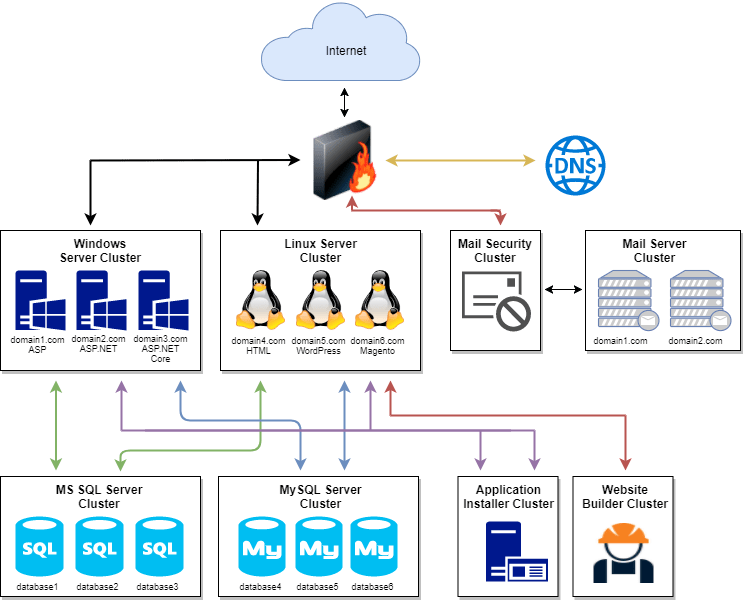 What is Cloud Balance Deployment?

Cloud Balance deployment places your web sites, e-mail, and databases on different servers within our cloud web hosting cluster. This is done behind the scenes using our simple cloud management interface. Maximizing account uptime by not provisioning your services/websites on a single server. Cloud balance deployment eliminates the single point of failure model of traditional web hosting. If you have any questions, please contact our sales department. We will be happy to answer any questions you may have.
How does cloud web hosting work?

Shared web hosting places your account services (mail, web, database, and DNS) on one server. Sectorlink's Cloud Web Hosting round robins your services within our cloud server cluster. With shared web hosting, any type of server interruption could cause your mail, web, database, and DNS to be down, leaving yourself or organization out of business. With Sectorlink's Cloud Web Hosting, this single point of failure is eliminated.
Website Isolation

With traditional web hosting, all of your sites reside in the same space provided to you. Not only in the same space but on the same server. What does this mean? If one website has a security issue, it has the potential to affect all of your websites. All of your sites within the cloud (including subdomains) are isolated from one another, keeping other sites safe and sound.


Have any questions?
Let one of our in house associates help you choose the right plan to fit your needs.

Chat Live! Get in touch