Server Colocation
Scale your infrastructure without the overhead!

Increase your bottom line with data center colocation!
Server Colocation at Sectorlink's owned and operated datacenters is affordable, and in most cases your infrastructure costs will be at a fraction of managing within your organization. Gain performance and reliability while reducing your total overhead costs. Sectorlink's Data Center Colocation facilities provides a secure, controlled infrastructure for your server as it is monitored 24 hours a day by our network administrators.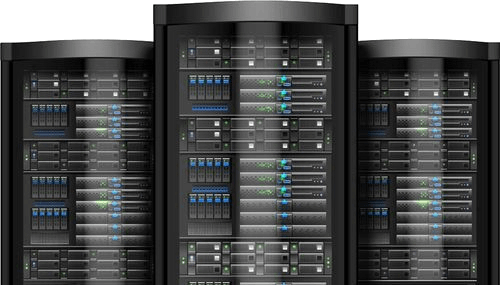 Server Colocation Plans
Below are some of our popular colocation pricing options.
Click our 24/7 online chat for information if you don't find the data center colocation pricing configuration you're looking for.
Space
Bandwidth
Uplink
Power
IPv4 Addresses
IPv6 Addresses
Monthly Price
Tower Server
32TB /mo
1 Gbps Port
120V AC
10
/64
$65
Add to Cart
1U
32TB /mo
1 Gbps Port
120V AC
10
/64
$69
Add to Cart
2U
32TB /mo
1 Gbps Port
120V AC
10
/64
$79
Add to Cart
1/4 Rack (10U)
32TB /mo
2X
1 Gbps Port
120V AC
20
/64
$199
Add to Cart
1/2 Rack (21U)
32 TB /mo
2X
1 Gbps Port
120V AC
40
/64
$350
Add to Cart
Full Rack (42U)
32TB /mo
2X
1 Gbps Port
120V AC
60
/64
$649
Add to Cart
Owned Data Centers
We own and operate our data centers. This allows for quick response times when you need us.
If you have never used Sectorlink before there is no risk to give us a try. Click on the link below to review our 30 day money back guarantee. View
30 Day Money Back Guarantee
We place our uptime guarantee on every part of our service that could effect your online presence. Click on the link below to review our uptime guarantee. View
Remote Hands
If your servers need a little kick start we are just a phone call away. A technician will be dispatched immediately to look at your servers based on your instructions.
24/7 Facility Security
Sectorlink's offices and data centers are equipped with security cameras throughout. With motion detection as well as continuous monitoring and recording. No admittance is allowed in to our facilities without proper credentials.
Firewall Services
Sectorlink provides gateway level firewall service at no extra charge. We are able to add rule sets that you require in order to keep your servers secure.
24x7 On Site Staff
We are here 24 hours a day 365 days a year. We do not outsource any part of our staff to third party companies.
Emergency Power
Our data centers are equipped with uninterruptible power supplies / battery back up units as well as automatic emergency power generation to make sure that your servers stay online when the lights go out.
Secure Parking
Secured parking is available within our gated lot 24 hours a day 365 days a year.
24/7 Facility Access
Access to your servers are available 24 hours a day, 365 days a year.
24/7 Continuous Monitoring
Your servers are proactively monitored in 60 second intervals by our network operations. If there is an issue we are notified immediately and a tech is assigned in order to resolve any issue that may be present.
Climate Control
Providing the proper cooling and humidity control is vital in making sure that your servers are running optimal. We proactively monitor temperature and humidity making sure that your servers are in an optimal environment.
Ship Us Your Gear!
We will rack it for you.
No Setup Charges!
No Installation Fee!
Ship us your server gear from anywhere in the world and we will rack it for you.
All that we ask is that your servers are pre-configured when they arrive. If you would like for us to configure your servers, we can handle that as well. Get in touch with us and we will make it happen.