Dedicated Server Hosting
Managed dedicated servers for your demanding applications.

Online business needs a solid foundation!
As your business grows so do your needs. Sectorlink offers managed dedicated server solutions to clients who require a location to host mission-critical applications. Our engineers proactively monitor your dedicated server(s) 24/7/365. We troubleshoot potential problems before they affect your business. Our no-nonsense support team will give you the peace of mind you need when the tough questions need to be answered.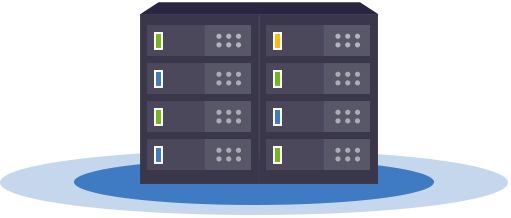 Power, Stability, Speed
Single and Multiple CPU Configurations
Below are some of our popular dedicated server options. Click on our 24/7 online chat for information if you don't find the dedicated configuration you're looking for.
CPU Model
CPU Cores
Memory
Storage
Connection
Bandwidth
Monthly Price
2X XEON E5620
2.40GHz
8 Cores
16 Threads
16GB RAM
500GB SSD
1Gbps
32TB /mo
$79
Customize
2X XEON X5650
2.66GHz
12 Cores
24 Threads
16GB RAM
500GB SSD
1Gbps
32TB /mo
$99
Customize
2X XEON X5687
3.60GHz
8 Cores
16 Threads
32GB RAM
2TB 7200K
1Gbps
32TB /mo
$165
Customize
2X XEON X5680
3.33GHz
12 Cores
24 Threads
32GB RAM
2TB 7200K
1Gbps
32TB /mo
$187
Customize
2X XEON E5-2665
2.40GHz
16 Cores
32 Threads
32GB RAM
2TB 7200K
1Gbps
32TB /mo
$240
Customize
Xeon E3-1230 V6 Quad Core
3.9GHz Turbo
4 Cores
8 Threads
16GB RAM
500GB SSD
1Gbps
32TB /mo
$165
Customize
IP Addresses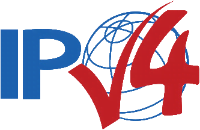 8
IPv4 Addresses Included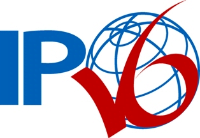 /64
IPv6 Subnet Included
If you have never used Sectorlink before there is no risk to give us a try. Click on the link below to review our 30 day money back guarantee. View
30 Day Money Back Guarantee
We place our uptime guarantee on every part of our service that could effect your online presence. Click on the link below to review our uptime guarantee. View
Sectorlink Owned Data Centers
We own and operate our data centers. This allows for quick response times when you need us.
Root / Remote Desktop Access
Access your server security via a remote connection. This allows you to manage your server just like your were sitting in the data center with a console.
Patches And Security Updates
Servers are configured to install operating system and security patches automatically. We also verify that patches are being installed properly on your servers.
Hardware And Software Support
Have questions about the software that is installed on your server? Contact our support staff at anytime so that we can assist you with your needs. If for any reason a hardware issue presents itself, we handle them as top priority. Our on-site staff is available 24/7 365 days a year.
Third Party Software Support
When you install software on your server sometimes you may need some help. Even though the software is not part of your server installation we will make every attempt to assist you in getting it installed.
24/7 Technical Support
Our in house support staff is here to assist you with your needs 24 hours a day 365 days a year. No outsourced support here.
Need a control panel?
The latest and most popular control panels are available.