Textpattern Cloud Hosting
The best automated Textpattern installer with the power of the cloud
Textpattern hosting with cloud technology!
Let us be your Textpattern cloud technology partner. What is Textpattern?
Textpattern is an elegant content management system. Web designers, developers, publishers and bloggers love Textpattern's flexibility and extensibility. Textpattern has a powerful, sophisticated engine that can be infinitely tuned to suit whatever type of web site you can imagine.

Features:
Direct, easy to follow interface
Standards compliant
Browser-based organization and upload of files and images
Articles can be protected with a password
Unlimited site sections, categories, page layouts and styling
Browser-based template and CSS editing
Anti-spam comment system
Unlimited site authors can be assigned a variety of posting, editing and design privileges
Human-readable clean URLs help SEO and visitors
Up-to-the-minute visitor logs
Wide range of plugins enable additional features
The Cloud Balance Deployment Advantage.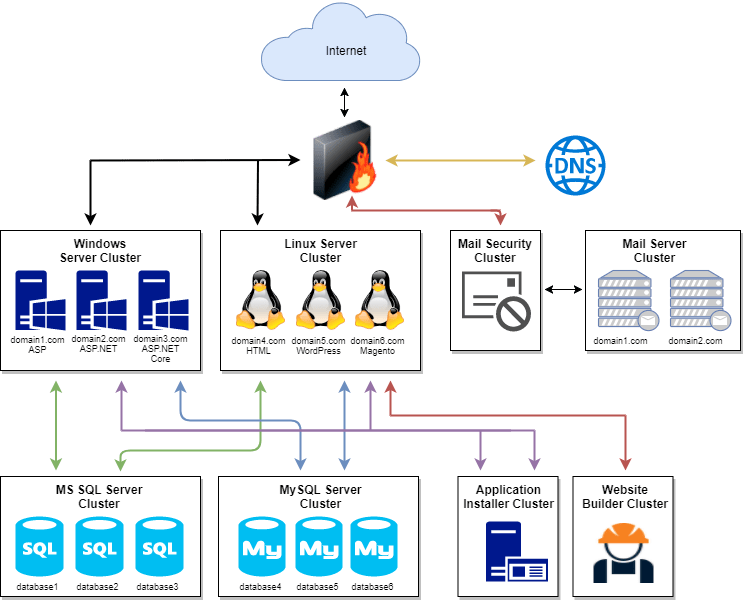 What is Cloud Balance Deployment?

Cloud Balance deployment places your web sites, e-mail, and databases on different servers within our cloud web hosting cluster. This is done behind the scenes using our simple cloud management interface. Maximizing account uptime by not provisioning your services/websites on a single server. Cloud balance deployment eliminates the single point of failure model of traditional web hosting. If you have any questions, please contact our sales department. We will be happy to answer any questions you may have.
How does cloud web hosting work?

Shared web hosting places your account services (mail, web, database, and DNS) on one server. Sectorlink's Cloud Web Hosting round robins your services within our cloud server cluster. With shared web hosting, any type of server interruption could cause your mail, web, database, and DNS to be down, leaving yourself or organization out of business. With Sectorlink's Cloud Web Hosting, this single point of failure is eliminated.
Website Isolation

With traditional web hosting, all of your sites reside in the same space provided to you. Not only in the same space but on the same server. What does this mean? If one website has a security issue, it has the potential to affect all of your websites. All of your sites within the cloud (including subdomains) are isolated from one another, keeping other sites safe and sound.


Have any questions?
Let one of our in house associates help you choose the right plan to fit your needs.

Chat Live! Get in touch