Email Marketing
Our integrated software will highlight your message every month!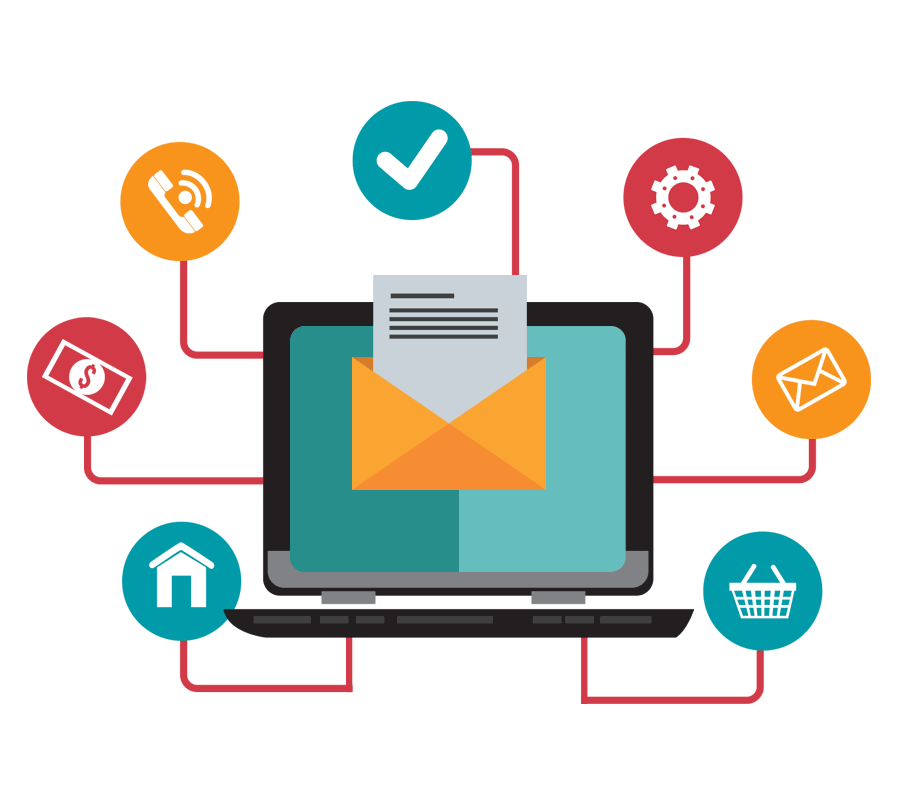 Your paid, owned and earned media efforts have attracted the right audience to your website. However, most newcomers do not convert on the first visit. Opt-in email marketing is the bridge that will help keep your new and existing customers connected.
Email marketing is often overlooked due to time and technology constraints. Sectorlink's turnkey solution eliminates the heavy lifting required for an ongoing email marketing campaign. Our software will port over existing lists, create new lists, and manage multiple campaigns. Most importantly, emailing is now easy to implement and maintain.
Key Elements Of Email Marking
List Management
Build new or manage current email lists through our sales center or integrate with external platforms. When addresses have been added, we automate your campaign/s to consistently send on the scheduled days of your choice. Our software also auto-sends when a new address is added to an existing campaign.
Template Library
Choose from a broad assortment of professionally developed easy-to-edit templates. The templates are easy to set up and automate; no HTML knowledge necessary.
Managed Newsletter
An initial kickoff meeting is scheduled to discuss concepts for the monthly newsletter. Our professional writers then create custom content for the newsletter each month. The newsletter will be ready for review 3 days before the scheduled send date for review and edit.
Analytics
Track all data, including opens, bounces and unsubscribes that will provide actionable insights. After the data is reviewed we can design targeted follow-up campaigns for specific actions and interests.
Ready to start something awesome?
If you are looking for an integrated marketing strategy, a stand-alone digital solution, or you're an online guru in need of extra support, Sectorlink has the digital experience that can be trusted.

Get in touch